Neshaminy High School


Class Of 1989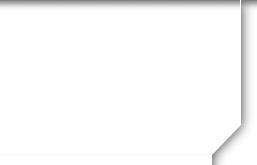 User Forums
Forum: Alumni News

| | |
| --- | --- |
| TOPIC: | rhetorical re inviting class of 88 |

| | |
| --- | --- |
| Created on: 06/29/09 09:02 PM | Views: 3351 Replies: 2 |

Adam Weitz




Joined: 06/26/09
Posts: 3

View Profile
Rhetorical Re: Inviting Class of 88 & 90.
Posted Monday, June 29, 2009 04:02 PM


Dear Class of 89,

I can't begin to tell you how personally excited I am for October 10th for the Neshaminy High School 20th Reunion. I wanted to thank each and every one who made such flattering comments about the Aidie Nineman videos that were released to get you pumped. These videos was influenced by all the characters from our school and colored by the committee that I've had the pleasure of working with over the past few months. I hope you look forward to another episode of "Aidie's" preparation for what is to be considered the greatest reunion in history.

At the credits portion of this past launched video, there was a statement about discounts that would be given to both of the classes of 1988 and 1990 if they purchased tickets for our class of 1989 reunion. I wanted to personally let you know that this was an editing error because it was simply an idea (one of many) that were being tossed around as to how we were going to offer tickets. For the record, THIS IS THE NESHAMINY CLASS OF 1989 20 YEAR MILESTONE, and the insinuation that this would be open to other classes was simply a launched idea which was an error on my behalf and should have been approved by the committee prior to its release. I apologize for any discrepancy this may have caused anyone, and look forward to sharing a fantastic reunion with all of you that evening. The corrections has been made on the video here and on FB. Please comment on FB to help spead the greater good to the other classmates thathave not had a chance to see it..thanx..and by the way..I expect a good hazing without ruining my clothes upon my arrival.

If there are 1989 graduates that wish to bring a guest(s) to the reunion, the classmate needs to select the total amount of attendees (up to 20) and list the name(s) of the attendees within the Reunion Registration Form (20 Year Reunion link) so the reunion can stay focused towards the 1989 reunion theme, and not take any tangents. Tickets are still available for the $79 rate until July 15, 2009 and we hope you will take advantage of these savings.

Finally, I wish to personally thank the continued efforts of a terrific committee that I've had the pleasure of working along with, who are all diligently looking after the class interest as well, and keeping me sane is some trick …let me tell you. They have all participated together to ensure your fantastic time. Posting blogs from this website is a terrific way to receive feedback from the reunion body itself. Tune in to see what the committee has in store for you. Your feedback is always welcome. I Look forward to celebrating with you the weekend of 10-10-09.

Thank you again for your understanding.

Sincerely,

Adam Weitz

Committee Member

Graduate Neshaminy High School 1989

Nancy Stricker Tokarski




Joined: 06/27/09
Posts: 1

View Profile
RE: Rhetorical Re: Inviting Class of 88 & 90.
Posted Monday, June 29, 2009 05:52 PM


To my fellow classmates of 1989,

I know that the suggestion of allowing members of the classes of 88 &
90 has sparked a lot of controversy. As a member of the Reunion
committee I want to say this was not our intention.

So many ideas have been tossed around at the meetings, this was just
one. But unfortunatly it was broadcasted unintentionally in the
lastest Aidie Nineman video. Which by the way was fabulous, thanks
Adam.

Please know that we as a committee had NOT agreed to open the reunion
to other classes. We never voted on this matter. Again it was a
suggestion we were kicking around.

We are committed to the class of 89 and making this, our 20 year
reunion a night to remember. All of us on the reunion committee have
only the class of 89's best interest in mind.

I'm glad this blog was started, it's nice to see the response from my
fellow classmates. It's nice to see the student body of 89 expressing
their opions, because we as a committee are planning this reunion for
you. We value any input you as a class have.

I know I can speak for the rest of the wonderful people I've had the
pleasure of working with on this committee, when I say we only want a
fantastic reunion party.

So, save the date 10/10/09 and come out and celebrate our 20 year
reunion!


Michele Roache Artman




Joined: 06/27/09
Posts: 2

View Profile
RE: Rhetorical Re: Inviting Class of 88 & 90.
Posted Monday, June 29, 2009 08:31 PM


As one of the outspoken people against the idea of inviting the other classes to the reunion, I want to thank the two of you for posting this clarification. I also want to thank all of the committee members for all of the hard work, time, & energy that you are putting into making our reunion a great one! Thanks for everything! It is greatly appreciated!