Neshaminy High School


Class Of 1989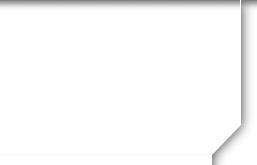 Christina "Tina" Bowman Brown
Profile Updated:
June 30, 2009
| | |
| --- | --- |
| Where do you live now? | Morgantown, WV USA |
| | |
| --- | --- |
| Living with someone? Married? To who? When? How long? | Married - Brian |
| | |
| --- | --- |
| What is your occupation? Any other jobs? | It is highly confidential |
Yes! Attending Reunion
Still have family around the area?
No
Grand Kids?
None thankgoodness. With a 3 month old and a 6 year old -grandkids would have made National News.
Past jobs?
You need a security clearance to find out.
What did you do right after high school?
I thought I would find myself. I found myself broke so I went to college. Go Mountaineers!!
What did you want to do or think you were going to do when finished high school?
President of the United States, but I couldn't pass the background check.
Did you end up having a career in what you thought you would be doing?
I don't think so.
High points of your life since high school:
I am unable to comment since it may incriminate others.
Do you still see/talk to/hang out with any classmates? Who?
Yes
Favorite Neshaminy memory:
I will have to take the 5th
Biggest thing you would do differently if you went back to you time at Neshaminy?
Go to the beach more often
What is the furthest you have been from home?
Mars
Favorite place to visit.
Walmart - ha ha
What did you always want to do that you have not done yet?
Hit the lottery
What would be be surprized to know about you?
I have frequent guest appearances on the Iron Chef. I am well acquaianted with Bobby Flay.
Did you have any nicknames in high school?
Not that I am aware of
Any nicknames now?
Not that I would like share
Cool things you have done.
Everything I do is cool!
Famous or intereting people you have met.
Pam Rawlins
John Rogers II
Dr. Anne McKnight
Body Piercings or Tatoos?
My lips are sealed
How and where do you see yourself in 10 years?
Re-doing this highschool reunion questionnaire
Comments:
Can't wait to see ya all!