Neshaminy High School


Class Of 1989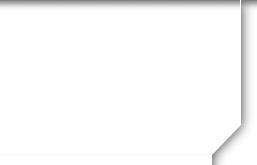 Marni Fischer Oswald
Profile Updated:
December 8, 2008
| | |
| --- | --- |
| Where do you live now? | Langhorne, PA USA |
| | |
| --- | --- |
| Living with someone? Married? To who? When? How long? | Married Brian Oswald from our class |
| | |
| --- | --- |
| Kids? | I have three kids, Alexis 8, Ashley 6, and Jason 3 |
| | |
| --- | --- |
| What is your occupation? Any other jobs? | Part-time waitress/bartender/stay at home mom |
Yes! Attending Reunion
Still have family around the area?
Yes
What did you do right after high school?
Went to college
What did you want to do or think you were going to do when finished high school?
Go to college, graduate and get a job.
Did you end up having a career in what you thought you would be doing?
Yes
High points of your life since high school:
Getting married and having my kids.
Do you still see/talk to/hang out with any classmates? Who?
Yes, Julie Fedor, Jenny O'Connell, Jackie and Patty Simpson
Favorite Neshaminy memory:
Too many to list, it was a great time in my life. Many happy memories.
Biggest thing you would do differently if you went back to you time at Neshaminy?
I wouldn't be so worried about what other people thought.
What is the furthest you have been from home?
The Carribean
Favorite place to visit.
The Jersey shore