Neshaminy High School


Class Of 1989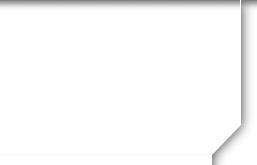 James Hower
Profile Updated:
October 28, 2013
| | |
| --- | --- |
| Where do you live now? | Spring, TX USA |
| | |
| --- | --- |
| Living with someone? Married? To who? When? How long? | Kimberly Preston married in 2010 |
| | |
| --- | --- |
| Kids? | Kim and I have 5 kids Jeff, Alisha, John, Johnnie, Amanda. |
| | |
| --- | --- |
| What is your occupation? Any other jobs? | Electrician for Union Pacific Railroad |
| | |
| --- | --- |
| Military Service: | Army |
Yes! Attending Reunion
Still have family around the area?
Yes
Grand Kids?
Not yet but are kids are 20,20,21,25,26
Past jobs?
U.S. Army airborne ranger
What did you do right after high school?
U.S. Army
What did you want to do or think you were going to do when finished high school?
I had no goals at first I was just happy to be out of high school. I was already signed up for the Army
Did you end up having a career in what you thought you would be doing?
Yes, I am a lead electrician for Union Pacific Railroad. When I first joined the Army, I did not know I was going to make it a career but I did and now I am a disabled vet.
High points of your life since high school:
Serving this great country and almost giving my life for it is an experience, every American should have the honor of experiencing. Freedom is not free it is a gift bought and paid for with Americans blood.
Do you still see/talk to/hang out with any classmates? Who?
My wife is Kimberly Preston I spent time with every day LOL.
Favorite Neshaminy memory:
I have two great memories for high school the first is the birth of my oldest son Jeffrey and the second one is graduation.
Biggest thing you would do differently if you went back to you time at Neshaminy?
Nothing; I have a great life a wonderful family and I do not regret any decision that I have made. Those choices that I have made formed me into the great person that I am today.
What is the furthest you have been from home?
Lets see Afghanistan, Saudi Arabia, Germany, Iraq and many more
Favorite place to visit.
Any cruise ship line.
What did you always want to do that you have not done yet?
Own a boat and go through the panama canal.
What would be be surprized to know about you?
I am willing to give my life for each one of you. In addition, I almost did enjoy.
Did you have any nicknames in high school?
Howie
Famous or intereting people you have met.
Arnold Schwarzenegger (nice guy), Nicolas Cage( arrogant ), Bruce Willis ( down to earth),
Body Piercings or Tatoos?
no and no
Divorced? How many times? Lesson(s) learned? (Optional to answer, but may be therapeutic!)
once and only once
How and where do you see yourself in 10 years?
If all things go right in fifteen years I will be retired and living on just the interest
James' Latest Interactions
Happy birthday Colleen I hope all is going well
Ashley is what 16 now how time has passed