Neshaminy High School


Class Of 1989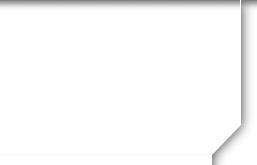 Jonathan Jenkins
Profile Updated:
August 8, 2009
| | |
| --- | --- |
| Where do you live now? | East Coventry, PA USA |
| | |
| --- | --- |
| What is your occupation? Any other jobs? | Marine Corps, Candidate for State House (26th LD) |
| | |
| --- | --- |
| Military Service: | United States Marine Corps |
Still have family around the area?
Yes
Past jobs?
Gunnery Sergeant of Marines, Iraq War Veteran, business owner, free-lance software developer, seminar speaker.
What did you do right after high school?
Upon graduation I worked as a computer specialist with the Department of Defense until I joined the Marine Corps a few years later.
What did you want to do or think you were going to do when finished high school?
Start my own computer company some day.
Did you end up having a career in what you thought you would be doing?
Yes
High points of your life since high school:
The opportunity to serve to Iraq
Meeting Pennsylvanians to talk about my candidacy for the state house
Becoming a Marine
And heck having no debt! haha
Do you still see/talk to/hang out with any classmates? Who?
Unfortunately, no. I had some terrific friends but life led me away from where I first called home.

No regrets of course as I am having a great life. Still much more to see and do but in the mean time have started to try to reunite from friends and classmates.
Favorite Neshaminy memory:
Besides graduating?!?!?!?! haha

I liked the opportunity I was given by my coaches and students to be a captain for track and cross-country. It meant a lot that those I was alongside recognized my potential.
Biggest thing you would do differently if you went back to you time at Neshaminy?
Besides not lookling like a total dork? LOL
What is the furthest you have been from home?
Al Anbar, Iraq
Favorite place to visit.
Tie: All of France & all of Ireland
What did you always want to do that you have not done yet?
I have not been elected to the Pennsylvania General Assembly yet.

However, I am running now and garnering much support as I run for the 26th Legislative District. Having served our country my whole adult life I feel it's only natural that I now help bring about a limited and more effective government for every Pennsylvanian.

I also have yet to run a marathon on each continent. I have run 5 thus far but all in Washington DC. Next year, I hope to be back in Paris and run that one.

And lastly, I would love to take a summer off and visit every national league ball park.
Famous or intereting people you have met.
Who cares at this point? We make people as who they appear not who they truly are.

Being a political activist and jarhead, the two that would stand out are President Bush and General David Petraeus.

I also have a great friend who owns a sports café so I have an opportunity to constantly meeti ex and current Philadelphia sport stars. Again, no big deal as how does that Pink Floyd line go "After all we are only men".
Body Piercings or Tatoos?
None
How and where do you see yourself in 10 years?
Member of Pennsylvania's State House in 2010 and governor in 2018.

Retire from the Marine Corps as a Sergeant Major (currently a Gunnery Sergeant).

And last but certainly not least a chance to finally be a husband and father.
Comments:
I would just like to say that I hope to make the reunion (which will be my first) and reconnect. I have had a great journey thus far but meeting up with old friends will certainly embellish the trip.

Please do not hesitate to contact me at Jonathan@Vote4Jenkins.com.