Neshaminy High School


Class Of 1989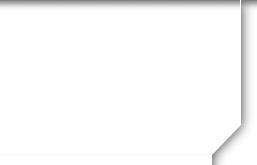 Ioakim Koutsouradis
Profile Updated:
March 31, 2009
| | |
| --- | --- |
| Where do you live now? | feasterville, PA USA |
| | |
| --- | --- |
| Living with someone? Married? To who? When? How long? | Married |
| | |
| --- | --- |
| What is your occupation? Any other jobs? | Casanovas Kitchen |
Yes! Attending Reunion
Still have family around the area?
Yes
What did you do right after high school?
WORK WORK WORK
What did you want to do or think you were going to do when finished high school?
WORK
Did you end up having a career in what you thought you would be doing?
YUP
High points of your life since high school:
KIDS
Do you still see/talk to/hang out with any classmates? Who?
FROM TIME TO TIME
Favorite Neshaminy memory:
HANGING OUT WITH ADAM WEITZ
Biggest thing you would do differently if you went back to you time at Neshaminy?
TAKE PART IN EVERYTHING
What is the furthest you have been from home?
GREECE
Favorite place to visit.
TREVOSE
What did you always want to do that you have not done yet?
RETIRE
What would be be surprized to know about you?
I AM A SCHOOL BOARD DIRECTOR FOR NESHAMINY SCHOOL DISTRICT AND AS OF THE MOMENT I HOLD THE VICE PRESIDENT SEAT.
Did you have any nicknames in high school?
Kim
Famous or intereting people you have met.
ADAM WEITZ
Body Piercings or Tatoos?
WAY TO MANY
Divorced? How many times? Lesson(s) learned? (Optional to answer, but may be therapeutic!)
WAY TO MANY
Comments:
LOOKING FORWARD TO SEE EVERYONE