Neshaminy High School


Class Of 1989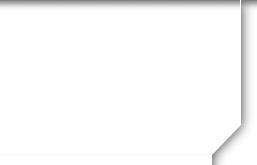 Tonya LaFevre Vince-LaFevre
Profile Updated:
July 14, 2009
| | |
| --- | --- |
| Where do you live now? | South Boston, MA USA |
| | |
| --- | --- |
| Living with someone? Married? To who? When? How long? | Married Loic in NYC 2002 |
| | |
| --- | --- |
| Kids? | we have a 4 year old son, Liam |
| | |
| --- | --- |
| What is your occupation? Any other jobs? | Westin Boston Waterfront |
Yes! Attending Reunion
Still have family around the area?
No
Past jobs?
1st job ever, customer service at Sesame Place in Langhorne with Caroline Armour. During college, bartending and waitressing and was a children's camp theatre director. After college, back to waitressing (mom & dad were so proud having spent way too much on my education...... but lot's of cash to be made doing it, right?). Then a cocktail waitress, corporate Concierge, opened the Westin Times Square Hotel as their lead Concierge. And then the best job ever, mommy!
What did you do right after high school?
Attended Shenandoah College & Conservatory in Winchester Virginia (along with Dawn Durham who studied dance). Earned a BFA in musical theatre. Absolutely loved college! Small school of 800 students, everyone knew one another, creativity flourished, enjoyed Boones Farm wine for $2.99, though now I prefer vodka in the summer and bourban in the winter. Met beautiful friends and opened my mind to life. And oh yea, studied, theatre, dance, voice, stage design, lighting, makeup and created a kick ass one woman show for my senior thesis.
What did you want to do or think you were going to do when finished high school?
I sincerely believed I was going to fine tune my acting skills, move to NYC, and become the next Meryl Streep. What was I thinking, could there really ever be anyone better than her!
Did you end up having a career in what you thought you would be doing?
Heck no. But after moving to NYC and going on a few auditions, I got a job as a cocktail waitress at the Essex House Hotel on Central Park South. Meeting celebrities, diplomats, and so on and making ridiculous money serving them their martinis, I just couldn't part with it all and go back to auditioning during the day to be a poor starving actress living off of Ramen Noodles. Too tough to be told again and again, thanks but no thanks! Not a religous girl but most definitely a spiritual one and I am really complete with my life and embrace whatever may come!
High points of your life since high school:
Woodstock '94.
Backpacking solo thru Europe for 3 months in '95.
Meeting Loic, my Parisian in NY and teaching him English in '95.
Backpacking solo thru China and Southeast Asia including Bali for 3 months in 2000.
Hot air ballooning '03.
Birthing our son '04.
Getting a better hairstyle '07.
Do you still see/talk to/hang out with any classmates? Who?
Unfortunately, not as much as I'd like, Claudia (Claude) Lepore.
There are quite a few other friendships I wish I had kept intact, Dawn, Nadine, Marc, Jenny, Kathy, Drioli, Karin, Janine, Erik, Matt, Dar, Debbi, Kara, Marnie, Denise, Lisa, Cheryl, Jaime and so on and so on.....
So thank goodness for reunions and Facebook!
Favorite Neshaminy memory:
I loved being a cheerleader with Mrs Hoffman, and rooting for Aaron Day '88, he never knew I existed, how pathetic because I had every single one of his footballs that we use to decorate and hang over senior ledge in my locker. Gym Night was pretty terrific working with Michelle M., Danny, Kyle, Michelle T. and Brian. Taught me a lot about bringing uniquely different and talented people together with a common goal. I liked the folks I ate lunch with. Each year a little different, and insightful. Ski trips to Killington with Mr. Watto. Dr. Dickler, was my absolute favorite teacher. A really good person! Anyone happen to still know him or of him?
Biggest thing you would do differently if you went back to you time at Neshaminy?
I wouldn't have cheated in computer math, but would have taken advantage of the opportunity, and actually learned something. Also, it would have been nice to have a boyfriend in high school. Was a little jealous of you popular girls!
What is the furthest you have been from home?
Lost on a trek in the jungles of Chiang Mai Thailand with leeches attaching themselves to me. In hindsight, it was fabulous!
Favorite place to visit.
My dad's farm in Jersey, NYC, and Santorini Greece.
Tonya's Latest Interactions