Neshaminy High School


Class Of 1989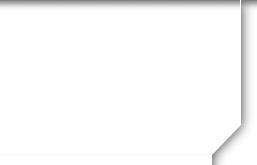 Holly Madison
Profile Updated:
June 30, 2009
| | |
| --- | --- |
| Where do you live now? | Levittown, PA USA |
| | |
| --- | --- |
| Kids? | my long haired lil man...Dylan, born September 2003 |
| | |
| --- | --- |
| What is your occupation? Any other jobs? | audio visual |
Still have family around the area?
Yes
Past jobs?
glassblowing, stained glass, outdoor adventure
What did you do right after high school?
went to college
What did you want to do or think you were going to do when finished high school?
travel
Did you end up having a career in what you thought you would be doing?
be careful of what you ask for... you are liable to get it.
High points of your life since high school:
raising my son, experiencing life with an amazing dog (rip Merlin), travel around the US and backpacking Europe
Biggest thing you would do differently if you went back to you time at Neshaminy?
realize my potential
What is the furthest you have been from home?
probably when I backpacked up to Thurso, Scotland
Favorite place to visit.
so many beautiful places to experience
Body Piercings or Tatoos?
yep, holey holly