Neshaminy High School


Class Of 1989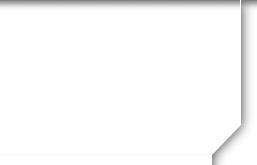 Michelle Mayers Sipe
Profile Updated:
September 14, 2009
| | |
| --- | --- |
| Where do you live now? | Royersford, PA USA |
| | |
| --- | --- |
| Living with someone? Married? To who? When? How long? | Married |
Kids?
Anthony 18
Charles 15
Christina 14
Aaron 8
| | |
| --- | --- |
| What is your occupation? Any other jobs? | Office Manager |
| | |
| --- | --- |
| Military Service: | Army |
Still have family around the area?
Yes
Past jobs?
Vet tech, bartending
What did you do right after high school?
Moved to Texas the day after graduation! Got married, joined the Army.
What did you want to do or think you were going to do when finished high school?
I really didn't have a plan.
Did you end up having a career in what you thought you would be doing?
Nope. I have a degree as a Paralegal but I haven't used it yet.
High points of your life since high school:
Mostly the birth of my children and growing up along with them. That, and meeting my husband! Oh, and crossing the finish line of my first marathon in 2007.
Do you still see/talk to/hang out with any classmates? Who?
Kim McGowen (McCarty now)
Biggest thing you would do differently if you went back to you time at Neshaminy?
I would have been serious about my running.
What is the furthest you have been from home?
Ireland!
Favorite place to visit.
Ocean City, MD.
What did you always want to do that you have not done yet?
Gone to a Tropical Island.
Body Piercings or Tatoos?
Nothing unusual. Thought about a tattoo but never happened.
Divorced? How many times? Lesson(s) learned? (Optional to answer, but may be therapeutic!)
Divorced once and hoping to keep it that way. Been married now for 8 years and life is awesome! My ex is wonderful, our time together gave us three healthy children and he and I will remain friends for the rest of our lives.
How and where do you see yourself in 10 years?
The same as now really. I don't think we'll ever move and I'm hoping to still have the same job.