Neshaminy High School


Class Of 1989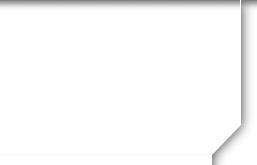 Marc Stern
Profile Updated:
February 17, 2009
| | |
| --- | --- |
| Where do you live now? | Morganville, NJ USA |
| | |
| --- | --- |
| Living with someone? Married? To who? When? How long? | Married since May 2005 |
| | |
| --- | --- |
| Kids? | Rebecca Emily Stern was born February 13, 2009 |
| | |
| --- | --- |
| What is your occupation? Any other jobs? | Assistant Director at a pharmaceutical company |
Still have family around the area?
Yes
Grand Kids?
Not that I know of...
Past jobs?
Worked for several computer consulting and pharmaceutical compainies in Pennsylvania, New Jersey, and Connecticut
What did you do right after high school?
Went to college at Drexel University where I got a degree in Computer Information Systems
What did you want to do or think you were going to do when finished high school?
I thought I would be doing something with computers or teaching
Did you end up having a career in what you thought you would be doing?
"Document management", "electronic publishing", and "21 CFR Part 11" wasn't on your mind when you were telling 10th graders about the pool in J-wing.
High points of your life since high school:
* Graduated college
* Hosted a sports chat, ran the pro football area, and started the bowling area on America Online (back when AOL was per hour)
* Traveled a bit, including going around the world in one trip (Japan, Australia, Germany, England)
* Presentied twice at the largest pharmaceutical conference in the world
* Got married in Lake Tahoe
* Got a dog (much to the wife's chagrin)
* The birth of my daughter
Do you still see/talk to/hang out with any classmates? Who?
Walt Usok
Jeff Smith (Class of '88)
Favorite Neshaminy memory:
**pleading the 5th**
Biggest thing you would do differently if you went back to you time at Neshaminy?
Be less shy / Date more
What is the furthest you have been from home?
Australia (Sydney, Alice Springs, Darwin) & Japan (Tokyo)
Favorite place to visit.
Las Vegas / Lake Tahoe
What did you always want to do that you have not done yet?
Sky diving or ride a motorcycle
What would be be surprized to know about you?
Despite getting a 340 in the English section of the SATs (710 in math, what can I say?) and all of the Neshaminy High English teachers saying I couldn't write well, I created a sports newsletter for a few years and part of my current duties is managing a group of Medical Editors. Talk about irony!
Cool things you have done.
* Traveled around the world by going west and kept going west until I got back to New York 36 days later
* Participated in 3 world record paintball tournaments
* Toured London by going pub hopping with friends
* Eagles road trips in Dallas and Phoenix with friends
* Traveled across the country for amateur bowling tournaments and participating in one professional tournament
* Covered two Philadelphia Eagles games as a member of the press
* Presented at 4 professional conferences
* Participated in the United States Poker Championship Omaha Hi/Lo Event (2008)
Famous or intereting people you have met.
Al Gore
Body Piercings or Tatoos?
No
Divorced? How many times? Lesson(s) learned? (Optional to answer, but may be therapeutic!)
Not yet
How and where do you see yourself in 10 years?
A proud father with 10 less years of mortgage to pay