Neshaminy High School


Class Of 1989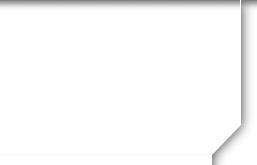 Janice Hendricksen
Profile Updated:
July 24, 2018
| | |
| --- | --- |
| Where do you live now? | Beachwood, NJ USA |
| | |
| --- | --- |
| Living with someone? Married? To who? When? How long? | in a relationship with Kevin Engel |
| | |
| --- | --- |
| What is your occupation? Any other jobs? | Inventory Planning |
| | |
| --- | --- |
| Military Service: | Army |
Still have family around the area?
Yes
Past jobs?
Helicopter Mechanic - US Army
Aircraft Dispatcher
What did you do right after high school?
Started technical school at The American Institute of Design for Architectural Design
What did you want to do or think you were going to do when finished high school?
Go to school and work
Did you end up having a career in what you thought you would be doing?
Definitely not
High points of your life since high school:
Serving in the Army and earning my BA in Mathematics
Do you still see/talk to/hang out with any classmates? Who?
Through the power of myspace and facebook, I have been able to reconnect with alot of people whom I never thought I would talk to again.
Favorite Neshaminy memory:
Hanging out with my best friend, Sondi
Biggest thing you would do differently if you went back to you time at Neshaminy?
Nothing, it's what has made me the person I am today.
What is the furthest you have been from home?
Italy, Greece, France
Favorite place to visit.
Sicily
What did you always want to do that you have not done yet?
Sky Diving
Hot Air Ballooning
Body Piercings or Tatoos?
11 tattoos