Neshaminy High School


Class Of 1989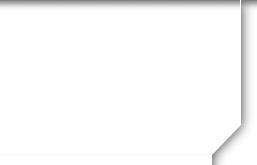 Beth Anne Kellett Barlow
Profile Updated:
March 7, 2010
| | |
| --- | --- |
| Where do you live now? | langhorne, PA USA |
| | |
| --- | --- |
| Living with someone? Married? To who? When? How long? | Married |
| | |
| --- | --- |
| Kids? | I have four kids. Amanda born 1994, Samantha born 1996, Angelina born 2008 and Brett born 2009 |
| | |
| --- | --- |
| What is your occupation? Any other jobs? | Purchasing Agent |
Yes! Attending Reunion
Still have family around the area?
Yes
Grand Kids?
Not yet, step grandson due in June
What did you do right after high school?
worked for an auto body collision center
What did you want to do or think you were going to do when finished high school?
Marry rich and enjoy life!
Did you end up having a career in what you thought you would be doing?
No, I have to go to work everyday and work hard for everything I have.
High points of your life since high school:
Met the love of my life after being married once. Didn't think I'd ever marry again let alone have more kids!
Do you still see/talk to/hang out with any classmates? Who?
Yes, Melissa Cerulla(Kellett) and Jackie Pine
Favorite Neshaminy memory:
Sr prom, a night to remember!!
Biggest thing you would do differently if you went back to you time at Neshaminy?
Study harder and enjoy life more
What is the furthest you have been from home?
Rota Spain
Favorite place to visit.
Anywhere but home
What would be be surprized to know about you?
Probably that I have four kids!
Cool things you have done.
Nothing very exciting.
Divorced? How many times? Lesson(s) learned? (Optional to answer, but may be therapeutic!)
Divorced once. Be sure to marry for the right reasons or it won't work out in the long run!
How and where do you see yourself in 10 years?
Not sure