Neshaminy High School


Class Of 1989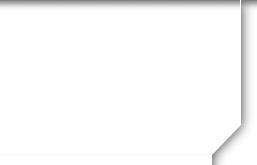 Heather Ford
Profile Updated:
March 5, 2019
Yes! Attending Reunion
| | |
| --- | --- |
| Where do you live now? | levittown, PA USA |
| | |
| --- | --- |
| Living with someone? Married? To who? When? How long? | not married, but happily with Steve for 30 + years! |
Kids?
Daughter Ashley born1989
Son Stephen born 1991
Son David born 1997
| | |
| --- | --- |
| What is your occupation? Any other jobs? | Clinical Nurse Liaison |
Still have family around the area?
Yes
Grand Kids?
I wish.. Apparently that's a " 40s thing " per my kids of when they will have their children.
Past jobs?
Graduated from Nursing School in 1994 and remained in field.. Although held many different types of positions but generally in dealing with the geriatric and disabled populations.
What did you do right after high school?
Learned how to change a diaper and grow up.since I became a mommy Oct 1st in 1989.
Did you end up having a career in what you thought you would be doing?
I always wanted to be a psychologist , and planned on returning back to school when my youngest started school, however someone very close to me committed suicide and it turned me away from that field in fear I may not always be able to help everyone .
But nursing was always my plan initially and have remained in this field .
High points of your life since high school:
** 3 beautiful children all adults, healthy and out of trouble
**Graduated nursing school in 1994 with straight As
**Remain in a + 30 year relationship with Steve
**Traveled many places
**Bought our house and made it into a happy home..which is almost paid off
Do you still see/talk to/hang out with any classmates? Who?
ONLY MY BEST FRIEND CAMILLE
Favorite Neshaminy memory:
GRADUATING

LUNCH TABLE TALKS WITH EDIE,BARNEY & JIM( will spare the details, but very entertaining)

ENVIRONMENTAL STUDIES CLASS ......

ME AND EDIE DITCHING STUDY HALL (SEVERAL X A WEEK) AND MAKING THE GREAT ESCAPE WITH OUT GETTING CAUGHT
Biggest thing you would do differently if you went back to you time at Neshaminy?
PICK MY FRIENDS MORE CAREFULLY AND NOT LISTENING TO THE RUMORS OR DRAMA ...........OTHER THAN THAT, NOTHING!!!!!!!!1
What is the furthest you have been from home?
ENGLAND
Favorite place to visit.
VEGAS(grown ups) AND DISNEY ( kids)..
What did you always want to do that you have not done yet?
BUNGIE JUMP
SKY DIVE
TIME SQUARE ON NEW YEARS
GET MARRIED
What would be be surprized to know about you?
Most people don't know that I have only ever had like 5 boyfriend's in my life and only 2 were serious.
Most people don't know I'm majorly shy
Most people don't know I can't work a DVR, snap chat, video chat, and almost anything else IT related .
Did you have any nicknames in high school?
HIPPIE AND HEZ
Cool things you have done.
I THINK ANYTHING I DO WITH MY KIDS (watching dance recitals, dance competitions, school plays,baseball games,football games, ANYTHING they do..........) IS COOL TO ME.......
Body Piercings or Tatoos?
JUST MY HEART ON MY HAND
Divorced? How many times? Lesson(s) learned? (Optional to answer, but may be therapeutic!)
NEVER MARRIED.........MY LESSON IS, MAYBE THATS THE ANSWER SINCE IM STILL WITH STEVE 25 YEARS LATER?????
How and where do you see yourself in 10 years?
BEING HEATHER AND NOT MOMMY. MAYBE EVEN SPENDING SOME OF MY MONEY ON MYSELF
Sondra,
If there is anything I can help you with regarding the reunion, I can volunteer as long as I know in advance to make time in my schedule. Please message me if so.
Posted on: Jul 25, 2018 at 1:50 AM
The most amazig woman I know.. Ajd the true definition of friend