Neshaminy High School


Class Of 1989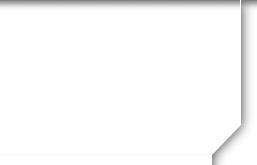 Heather Ford
Profile Updated:
July 16, 2018
| | |
| --- | --- |
| Where do you live now? | levittown, PA USA |
| | |
| --- | --- |
| Living with someone? Married? To who? When? How long? | not married, but still going strong after 25 years! |
Kids?
Daughter Ashley / 10-01-1989
Son Stephen. / 12-09-1991
Son David. / 06-21-1997
| | |
| --- | --- |
| What is your occupation? Any other jobs? | Clinical Nurse Liaison |
Yes! Attending Reunion
Still have family around the area?
Yes
Grand Kids?
I wish.. Sadly my kids are not even entertaining that idea yet.
Past jobs?
Worked as a nurse since 1994. Have done ALL ASPECTS of the job.. From hands on, supervisor, clinical, reimbursement..and currently more of the external/business end of it.
What did you do right after high school?
Gave birth to my daughter and enrolled in college.
What did you want to do or think you were going to do when finished high school?
Have the strength to be a good mom, while earning a degree & ability to NEVER HAVE to rely on anyone else .
( THIS BECAME MY MISSION AFTER I found myself very alone, labeled and talked about... watching life long friends walk away from our friendship BECAUSE THEY DIDNT WANT ME TO HAVE A BABY.. (didnt like her father, although he was already out of picture ) most insisting I was making WORST MISTAKE of my life...followed by TONS of rumors, hatred & sadness. So..unlike most, my immediate plans after highschool involved a healthy pregnancy followed by the will and commitment to prove them wrong and succeed. Which i did..
Did you end up having a career in what you thought you would be doing?
YES
High points of your life since high school:
** 3 beautiful children all adults, healthy and out of trouble
**Graduated nursing school in 1994 with straight As
**Remain in a + 30 year relationship with Steve
**Traveled many places
**Bought our house and made it into a happy home..which is almost paid off
Do you still see/talk to/hang out with any classmates? Who?
ONLY MY BEST FRIEND CAMILLE
Favorite Neshaminy memory:
GRADUATING

LUNCH TABLE TALKS WITH EDIE,BARNEY & JIM( will spare the details, but very entertaining)

ENVIRONMENTAL STUDIES CLASS ......

ME AND EDIE DITCHING STUDY HALL (SEVERAL X A WEEK) AND MAKING THE GREAT ESCAPE WITH OUT GETTING CAUGHT
Biggest thing you would do differently if you went back to you time at Neshaminy?
PICK MY FRIENDS MORE CAREFULLY AND NOT LISTENING TO THE RUMORS OR DRAMA ...........OTHER THAN THAT, NOTHING!!!!!!!!1
What is the furthest you have been from home?
ENGLAND
Favorite place to visit.
VEGAS(grown ups) AND DISNEY ( kids)..
What did you always want to do that you have not done yet?
BUNGIE JUMP
SKY DIVE
TIME SQUARE ON NEW YEARS
GET MARRIED
What would be be surprized to know about you?
I HAVE NO SECRETS, SO CANT REALLY THINK OF ANYTHING..........
Did you have any nicknames in high school?
HIPPIE AND HEZ
Cool things you have done.
I THINK ANYTHING I DO WITH MY KIDS (watching dance recitals, dance competitions, school plays,baseball games,football games, ANYTHING they do..........) IS COOL TO ME.......
Body Piercings or Tatoos?
JUST MY HEART ON MY HAND
Divorced? How many times? Lesson(s) learned? (Optional to answer, but may be therapeutic!)
NEVER MARRIED.........MY LESSON IS, MAYBE THATS THE ANSWER SINCE IM STILL WITH STEVE 25 YEARS LATER?????
How and where do you see yourself in 10 years?
BEING HEATHER AND NOT MOMMY. MAYBE EVEN SPENDING SOME OF MY MONEY ON MYSELF
Posted on: Jul 25, 2018 at 1:50 AM
The most amazig woman I know.. Ajd the true definition of friend