Neshaminy High School


Class Of 1989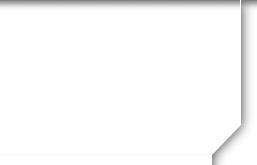 Allison Fornasari
Profile Updated:
August 17, 2015
Yes! Attending Reunion
| | |
| --- | --- |
| Where do you live now? | Coconut Creek, FL USA |
| | |
| --- | --- |
| Living with someone? Married? To who? When? How long? | engaged |
| | |
| --- | --- |
| Kids? | I have 3 kids. Billy born 1994, Sammy born 1997and Jesse born 2000. |
Still have family around the area?
No
Past jobs?
travelled the country selling magazines door to door for 2 years. Pizz Hut, Burger king, walmart, atlantis hotel spa casino reno, NV
What did you do right after high school?
left. moved to Las Vegas
What did you want to do or think you were going to do when finished high school?
Well I was working at the Meat Store. So...I have no idea other than I knew I would have kids some day.
Did you end up having a career in what you thought you would be doing?
only the kid part.
Do you still see/talk to/hang out with any classmates? Who?
Too Far away but, still friends with Cindy Gluyas
Favorite Neshaminy memory:
I enjoyed senior year. The prom was pretty cool.
Biggest thing you would do differently if you went back to you time at Neshaminy?
Speak. I was kinda quiet and shy. I've grown out of that a bit.
What is the furthest you have been from home?
I've been all over America.
Favorite place to visit.
Florida
What would be be surprized to know about you?
I exsist. Hahaha!!
Did you have any nicknames in high school?
nope
Famous or intereting people you have met.
lots but nobody famous
Body Piercings or Tatoos?
2 tattoos
Divorced? How many times? Lesson(s) learned? (Optional to answer, but may be therapeutic!)
Marriage ended after 20 years. Currently engaged.
How and where do you see yourself in 10 years?
FLORIDA