Neshaminy High School


Class Of 1989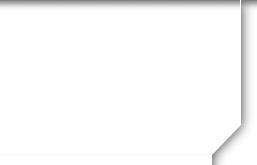 Jennifer O'Connell Craig
Profile Updated:
June 30, 2009
| | |
| --- | --- |
| Where do you live now? | Chester Springs, PA USA |
| | |
| --- | --- |
| Living with someone? Married? To who? When? How long? | Married to Chris Craig, almost 14 years |
| | |
| --- | --- |
| Kids? | We have three children: Grady who is thirteen, Celia is 10 and Quintin is four. |
| | |
| --- | --- |
| What is your occupation? Any other jobs? | I am an 8th grade English teacher |
What did you want to do or think you were going to do when finished high school?
I thought I would be in advertising writing TV commercials!
Did you end up having a career in what you thought you would be doing?
Shortly after college I realized teaching is what I should be doing. I love it!
High points of your life since high school:
Getting married to Chris, having a family and building our lives together
Do you still see/talk to/hang out with any classmates? Who?
Oh Yeah! Julie Fedor, Marni Fisher, Jackie Simpson and I are best friends. They have been there for every major event in my life, and I am truly blessed to have friends as wonderful as they are.
Favorite Neshaminy memory:
Oh my god, there are too many to mention! I could go on forever. I loved high school, and I especially loved the social part of it. I have to say I really don't remember much of what I learned there, but I could go on and on about the great memories I have.
Biggest thing you would do differently if you went back to you time at Neshaminy?
I wouldn't change one thing.
What is the furthest you have been from home?
Vail, CO
What would be be surprized to know about you?
I'm an open book.
Did you have any nicknames in high school?
Olive Oil
Any nicknames now?
None that I know of!
Famous or intereting people you have met.
My cousin is the "PC" guy on the Mac commercials.
Body Piercings or Tatoos?
Hell no.