Neshaminy High School


Class Of 1989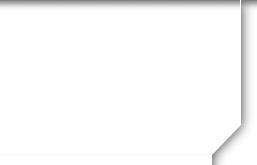 Thomas Spitzer
Profile Updated:
January 5, 2009 | | |
| --- | --- |
| Where do you live now? | Collegeville, PA USA |
| | |
| --- | --- |
| Living with someone? Married? To who? When? How long? | Married- Louise-Nov,25 1998 - 10 yrs & counting :) |
| | |
| --- | --- |
| Kids? | Nope... All the toys are mine. But I'm planning on picking some up on Ebay in a few years or so... |
| | |
| --- | --- |
| What is your occupation? Any other jobs? | Kitchen & Bath Designer, Owner of TRS Designs, Inc |
Yes! Attending Reunion
Still have family around the area?
Yes
Grand Kids?
I'm waiting til they come with built in Bluetooth compatability.
Past jobs?
To Many to list....

Worked in various construction jobs, I was in manufacturing for awhile, tried my hand at the IT field... kinda stumbled across the design
What did you do right after high school?
Two full time jobs - Construction
What did you want to do or think you were going to do when finished high school?
Never come back...

I certainly didn't think that I'd be designing kitchens!!! If I only knew then what I know now!
Favorite Neshaminy memory:
The football games and the parties afterward... Swimming in the quarry...The ridiculously large smokey burn-out I did in the back parking lot the first time I drove my car to school... Crazy metallic green 71' plymouth roadrunner. I actually still have that car! It's at my brother place in Chalfont, Pa waiting for me to restore it... Maybe I'll get it done and bring it to the reunion. Hmmmm?
Biggest thing you would do differently if you went back to you time at Neshaminy?
Buy the yearbooks so I could remember who everyone is... Thank God they make you wear nametags at these reunion things...
What is the furthest you have been from home?
California
Favorite place to visit.
Anywhere with a beach, a hot sun, and a cold drink.
What did you always want to do that you have not done yet?
Fly a helicopter
How and where do you see yourself in 10 years?
Celebrating being married for 20 years. Able to retire but not wanting to. Probably still in the same house, but with several vacation homes? Bigger car collection